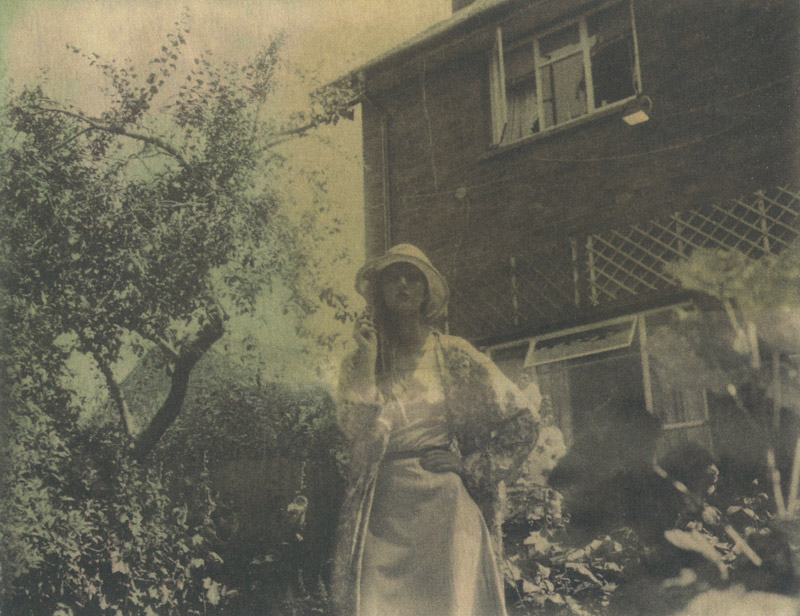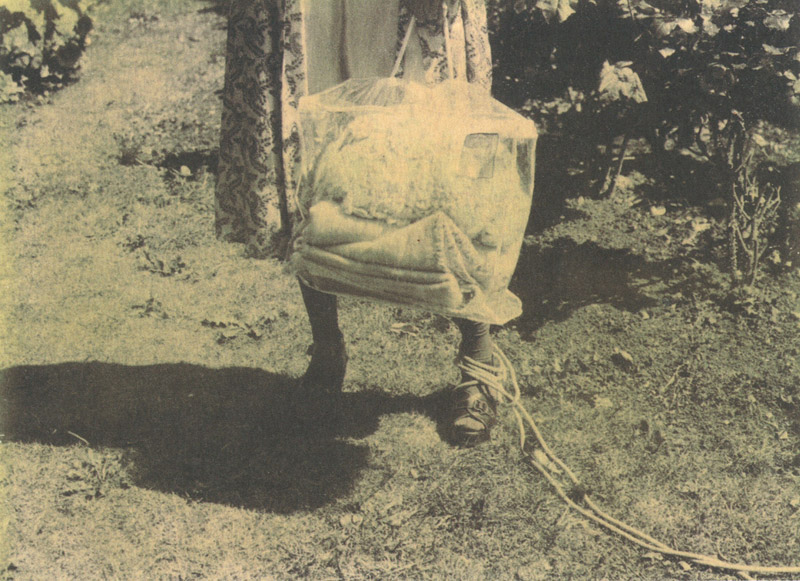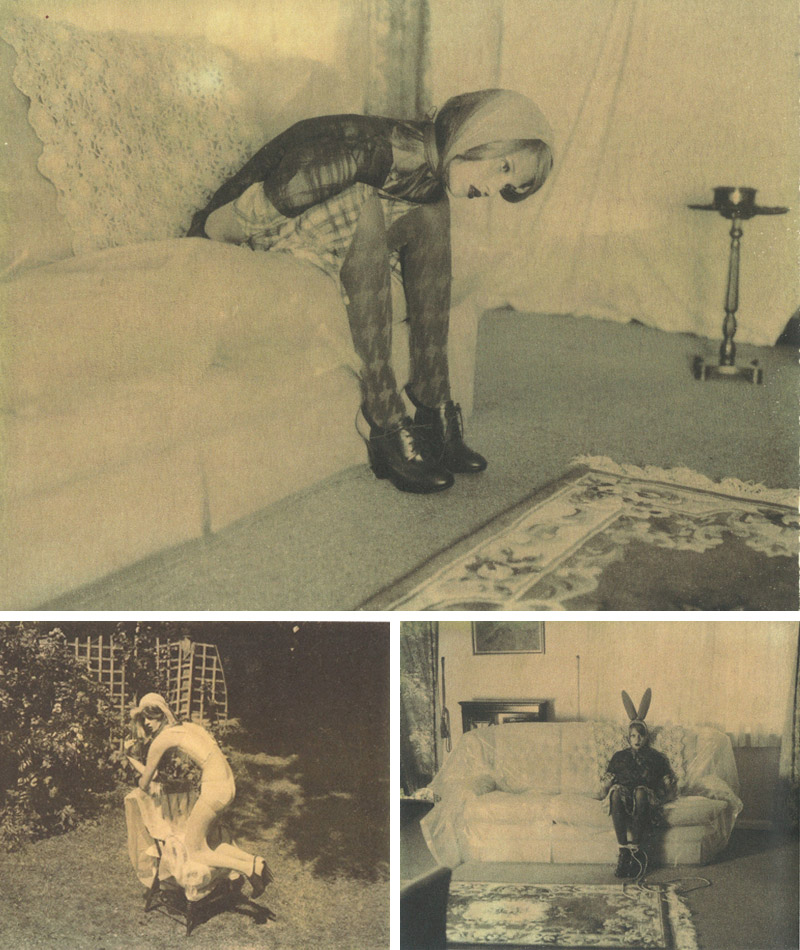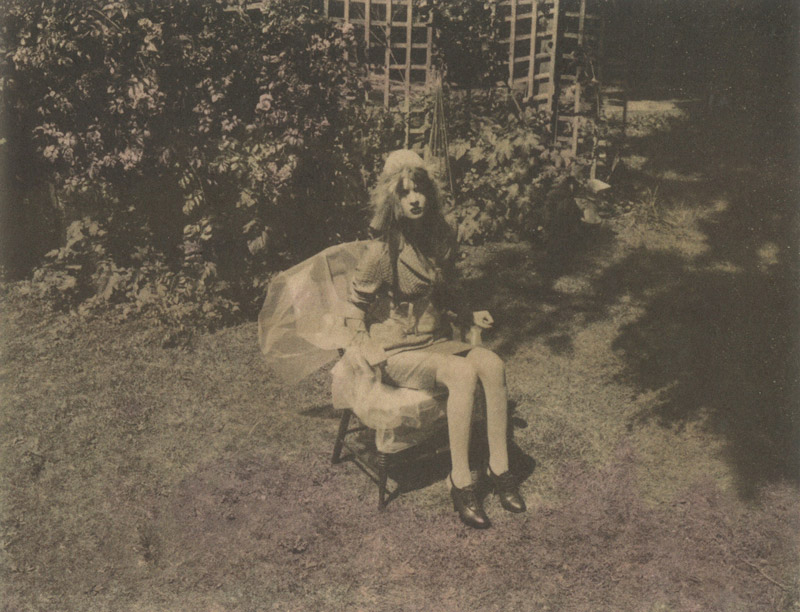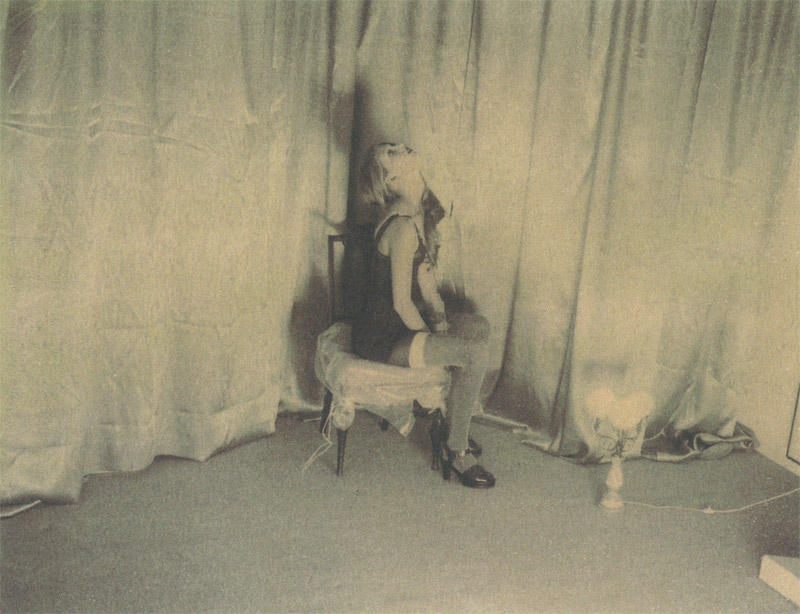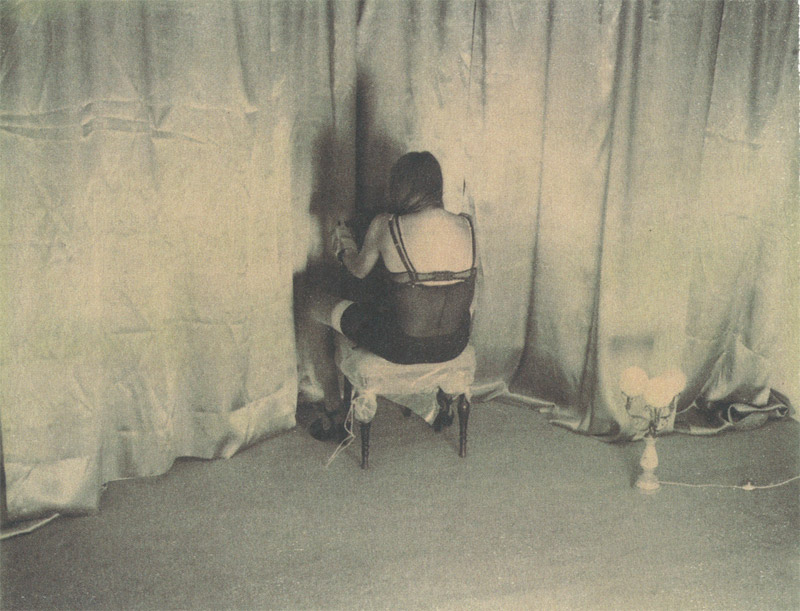 Marie-Fleur Charlesworth about her images shot for Paradigm Vol. 1 – Genesis
– In conversation with and written by Tonje Kristiansen –
One of the first things photographer Marie-Fleur Charlesworth remembers was the light on the floor in a Beaulieu apartment she was in at the age of 3.
Just that. How the light looked. The mood.
The Cote D'Azur and it's mysteriousness. This was her awakening, the origins of her feelings and the beginning of her thinking creatively:
Beginnings to me are the beginning of memory – schema basically.
Going into the past is the study of the beginnings of our personal or emotional life in the world. A memory is elusive and short-lived like when we find a perfume that reminds us of a place and a time.
You can't put a name to it or pin it down. It doesn't live forever and the memory will eventually die. We forget.
I am sad I've lost the emotional potency of memories I liked to look back on, but it happens I don't feel the same about the time and the place and the person. They have been replaced by something, or I have changed so much I don't recognize the memory anymore. It's like it's still you but it's another part of you that has died. Memories of people can turn into monsters; a memory is always transforming.
I like images, which refer to a particular quality of what a memory might look like.
I think those specifications are based on our early memories of how photographs looked at that time, and so our early memory of visual photographic representation becomes incorporated in how we see reality. It has got mixed up in how our brain develops until it becomes interchangeable.
Fading, color casts, blurring, amateur photography: all these techniques intrigue me because these styles nod toward a notion of how the brain remembers past events.
In that sense all these metaphors you see in artistic forms are correct, they are real, when you see a double of yourself inside of them. Life I think is like the surface of Solaris.
I love movies like "Blade Runner" that challenge the authenticity of our memory. We reorganize memories, and over time the quality of them changes. It's like our fictional past. Not totally creating new events but somewhere in between.
Sometimes perfume or smell can bring us back to a beginning of a memory or a new experience. My favorite is Eau des Hesperides. The gardens of Hesperides were forbidden gardens in Greek mythology.
The smell of wood reminds me of Norway or pirate ships. A mix of real and unreal, and this Eau I speak of reminds me of a sensual garden; it's fresh but seductive.
I crave certain smells that you can't put in a bottle, like the smell of a cold garage in a town in Liege in Belgium or a lift in a Swiss chalet.
Sometimes I need these smells because they can make my mind work in a different way. I think they can influence my work in the way that I search for images and ideas. Always like needles in a haystack. I'm always looking for an image that says something, that tells a story like that smell in the Swiss Chalet lift!
It's all about being transported to a place that is still, but represents so many things from the past.
The female drama that I try to explain in my images represents a power struggle of sorts. It is a fetish, youth, beauty.
It is also the family home that my parents are now selling, so there are places in which I have memories. Mostly of boys.
Once a boy came over late after we went out, we were on the couch and my mother came down the stairs. He wanted to hide behind the couch and I think he did for a moment but I persuaded him it would be so much worse if she found him.
In my mind my mother was in a nightdress, but I might have created this part. It's just that it would have exemplified the humiliation had she been. In this aspect there was a sexual element to it. In part there was humiliation involved in that. I suppose my mother didn't want me seeing boys, full stop. I think it was a very difficult time. The illicit thing is instilled in you because you are not free. So fetish comes from there. You have these feelings but you are being told they are bad. I was disappointed at the polarization because by brother did not undergo any scrutiny. Men have a lot of power and freedom.
Gillian Wearing made a video piece, delving into the relationship between mother and daughter. I saw something in this bond that I couldn't see from the outside. A psychodrama from the past if you like.
I saw so much of the push and pull of those close, sometimes claustrophobic, relationships. You need it, but you need to be free of it too. I think these dramatizations can be described as constant clashes. The piece is about many things, but this is what I took from it.
I remember the moment I stood in front of a mirror when I was maybe 12. I guess that was the beginning of the end. The end of being a child.
It was scary because I could see I was not a child anymore, yet I had never paid attention to anything when I was a child. So it was like a new thing but also an end, which was very sad. I don't even know why I did it. Although now I understand why, I was aware I was no longer the same. I think there is a shock involved in that. It becomes great later, but there is a grieving process also. We lose the innocence of childhood. I think I have tried to hang on to something of it in my heart though. I think I learned to protect the child in me, I think it is destroyed in people too often.
This story for Paradigm, Genesis Vol. 1 is very much about the changes from girl to women. How to be, and trying to become.
Mostly what I found surprising was the look of defiance in the models in the images. I think that's the main point. It was never consciously intentional, but I noticed it afterwards many times: the actual subject matter I had been working on. Something is being transferred but I don't know why exactly, or how.
I wanted everything to be arranged compositionally, exposed physically, psychologically and cut off from the real world. I wanted the models to be in a bubble, and to expose vulnerability and also the strength we have as women.
The other side to the story in these images has to do with personal connotations, places, references and poses that refer to feelings I have.
The places in the images are totally imaginary. Only the physical elements are real. It could be a club somewhere for all I know. I've been to clubs and members' places and strange places. They make you feel like in these pictures, like you are part of a secret. But the garden is the actual garden. To me those memories are layers underneath the images, but no one else could know this.
I'm not always sure if this is of any significance to others or what they look like to other people, but I use them in an intuitive way to represent something. I wanted to use a lot of plastic sheeting in these images. To me they represent something threatening. There is always plastic in crime scenes. Plastic to protect from dirt. Plastic becomes a fetish – You can see through but you are covered.
It's more naked than naked. It's not natural. It's Laura Palmer washed up in plastic. When I found an old plastic bag with all my blankets from when I was little, I loved the contrast between the wool and the childishness and the see through plastic. It meant something to me.
My images are completely personal. I know when I have an image and what I want when I shoot it. But it is always something that is beyond me and beyond my understanding. It's beyond words.
I obsess, like a lot of others I guess, about the perfect thing and the perfect place – a moment that seems like it is magic.
I like the memory of a moment rather than the actual moment as it was experienced. We are strange animals in the sense that we live for so very long.
We have many lives.
Photographs by Marie-Fleur Charlesworth