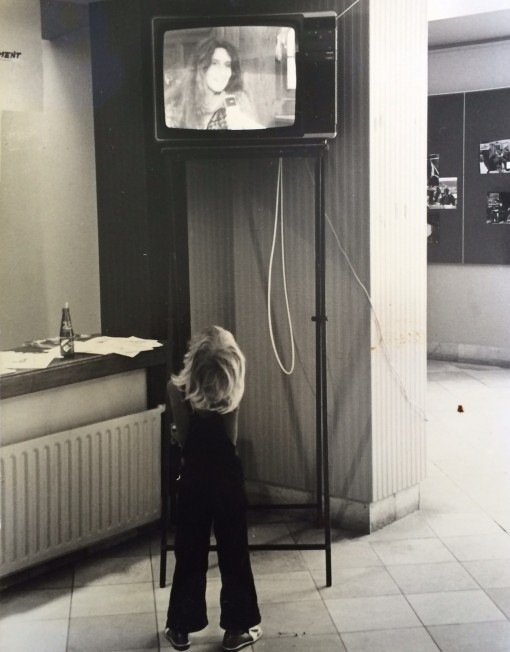 All I wanted when I was growing up, especially after starting school, was to be like everyone else. I wanted my family to be " normal". Little did I know, there's no such thing.
I probably spent half my life realizing that such a thing doesn't exist. I grew up in the countryside of Norway with parents who were very famous filmmakers. The films they made were quite controversial, and mother was in charge, while my dad produced.. She fought intensely for women's rights through her movies, and her approach and her unwillingness to budge was publicly praised, wildly criticized and always provocative. She was probably one of the most talked about personalities in Norway in the late seventies and eighties. She was a woman, she could never be tamed, and she was beautiful. On top of that, she had a strong marriage, and a husband who stood by her side, publicly and privately.
I was acting in their movies as well so that I could be on set while my mother was working. There was a strong division between my regular life in school and my experiences on movie sets, which I tended to like better because they were fictional. Every time I went back to school, I felt lonely because I could never share any of my experiences, and I had the burden of often having to explain or defend my mother. It was obvious that she was a hot topic in people's homes, and the children were picking up on it. I dreamed of my mother being a housewife who could bake and make me a lunch box that looked like the ones the other kids brought to school. The ones that seemingly had normal parents…normal mothers. To me, it meant little that my mother was brave and resilient and special. That didn't make me popular in our little community – quite the opposite. I walked into a room being the daughter of someone, not just myself, and I was judged based on who my parents were in the public eye. I felt like everyone wanted to take a peak, go see our house, or look into a movie set, just to have a good story to tell. Our house was always filled with people who wanted something or people who wanted my mother to take care of them, or create a story around their miseries. My mother willingly took it upon herself to try and help anyone who was falling out of the norm or had problems. An amazing quality in her, which I see in retrospect as an adult, but as a child, I just wanted the most conservative household imaginable..
Looking back, thinking about the families in our community, I just wish that I had seen or been made aware of the fact that differences are something valuable and completely normal . The difference with my family was that it was discussed in public.  Our neighbor's teenage daughter ran away with a Greek man she met on holiday. A mother in school broke up her family when she realized she was gay and started a relationship with one of the female teachers. , A girl in my class's father passed away after battling a terminal illness for years. And yet, none of these things were discussed. Nowadays, when things are more openly talked about and our differences more visible, kids may better adapt to living outside the so-called norm. I don't know. I just wish I knew then, and I wish I could give that experience to my oldest daughter, who's now eight and aware of what makes us different from others.   She's the only American in our little family, but living in a completely Norwegian household. I speak with a heavy accent, and there are things with the American culture that I'll probably never understand. She has a special needs brother. We don't have a conventional lifestyle at all. The big difference though, is that she is part of a community and a school that values and talks about differences. I can only hope that it will take her less time than me to recognize and accept that abnormal just might be normal.
I'm still working hard on my domestic skills, including the lunch box. Maybe she won't care in the future, but as all mothers before me, I'm trying hard to make up for what I wanted but didn't have, and create our "normal".
Tonje
Photos:
Myself as a child watching my mother on TV.
My parents in a demonstration pro abortion in Norway in the 70's.
My mother as a young actress in the movie "Exit".
My mother and the Norwegian actor Helge Jordan in A movie she directed and acted in "Kamilla" .
My parents and me as a toddler.
My parents, my sister, my daughter and I.
My children and me at our home in Venice California.